About Happy In My Skin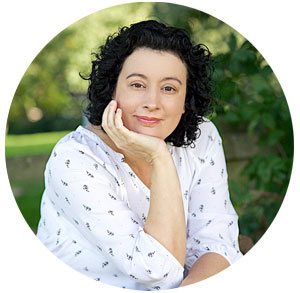 Welcome
Welcome to Happy In my Skin, my name is Faiy Rushton and I have developed Happy In My Skin over a number of years to meet the wellbeing needs of the people I work with as a teacher and trainer.
Wellbeing practices have enabled me to live a happier, more fulfilling life and I am passionate about sharing knowledge and skills that can empower and inspire others to experience the same. I believe that everyone is capable of changing their lives for the better, no one needs to feel 'stuck', accepting a half lived unhappy life.
The wellbeing and meditation practices offered by Happy In My Skin can spark a powerful process of change, empowering those of all ages and backgrounds to cope with stress, anxiety or pain more skillfully, allowing for a full and enriched life.
A bit about me
---
I have always had an interest in people and I began my adult life by studying Drama and Theatre Studies and working as a Drama teacher with young people. I loved teaching; I made it my mission to create a dynamic and supportive learning environment to enable the students to create freely without fear of making mistakes.
Ironically though, during this time I experienced my own crises of confidence and I noticed that there was a big difference between how I felt when I was actually teaching and when I was at home reflecting on my work. I realised that it was my own mind and self talk causing the stress not necessarily the day to day reality of my work. I realised that I needed to find a way to feel more at peace with myself.
The real turning point in my life though came a number of years later when my Mum was diagnosed with terminal cancer and as a family we helplessly watched her struggle with this illness.
---
Reiki experience
Following my Mum's passing I went through a difficult period of grief, feeling very low and struggling to see my way forward. The first time I felt any lightening of that load was three months later when I experienced my first Reiki treatment. I was amazed that something so gentle could be so powerful, the peace of mind I felt during and after the treatment was entirely new. It was then that I decided to train in the practice of Reiki.
Reiki practices introduced me to mindfulness, meditation and self compassion and as I began to incorporate these practices into my life I began to feel so much better. I wanted to find a way to bring the experiences that had helped me feel happier in my own skin to enable and inspire other people to do the same. So I studied and qualified to be a Reiki Master Teacher and a complementary health practitioner.
Following qualification, I was offered the opportunity to work in a secondary school providing treatments to staff and developing relaxation classes to help students with autism. The relaxation class was such a success that I began to teach wellbeing classes to mainstream students who were struggling emotionally or behaviourally. Again these were so well received that we further extended the classes to accommodate the needs of other students.
Over the last five years my passion for wellbeing education has grown and I have gained training and qualifications in meditation teaching, relaxation techniques, positive psychology, EFT, mindfulness teaching (specific programmes designed for teenagers and teachers) and emotional resiliency training to support the wellbeing work I do in school. I see CPD as an essential part of my work, continuing to learn myself to keep what I do current and bringing that learning into what I teach the students.
---
Mindfulness in education
It was teaching mindfulness informally to students and noticing an incredible improvement in their ability to cope with difficulty that convinced me to take an 8 week Mindfulness Based Stress Reduction (MBSR) course myself. Following the course I noticed rapid improvements in the quality of my life and I developed a strong daily mindfulness practice.
After completing the ' .b – Mindfulness in schools' teacher training, I taught the curriculum to all my referral wellbeing groups and targeted groups of Year 11 students in the run up to their exams; the aim was to provide them with a toolkit for dealing with exam pressures via mindfulness techniques.
I am also on a training pathway as an adult mindfulness teacher with Bangor University's Centre for Mindfulness Research and Practice,  they are at the forefront of mindfulness training in the UK and insist their students receive supervision and follow the Good Practice Guidelines for mindfulness based courses.
I have now specialised in teaching mindfulness to educational professionals via training in delivering .b Foundations, an 8 week mindfulness training for educational staff. I have taught a number of these courses in a variety of school settings, in primary and secondary and through a teaching schools group.
I also offer Paws b training for primary school children, which is a really effective way of providing them with a toolkit of techniques for dealing with exams in Year 6 and transition to secondary school.
Recently, I have trained with the Mindfulness in Schools project to deliver .b and Paws b training for teachers so they can deliver these curricula in their schools.
Enabling other people to transform their lives with mindfulness meditation and wellbeing practices is my passion and I embrace the opportunity to work with a wide range of people in doing that.
Warm wishes,
Faiy
---
Qualifications
Psychology, Theatre Studies and English Literature A Levels
BA Honours Drama and Theatre Studies – University of Kent
PGCE Drama – Central (CSSD), University of London
Reiki – Reiki 1, 2 and Reiki Master Teacher- Reiki Evolution
Reiki Drum practitioner – Reiki Evolution
Holistic therapies (Aromatherapy massage, Reflexology and Swedish Massage) – Level 3 – VTCT
Anatomy and Physiology – Level 3 – VTCT
Thermal Auricular Therapy – Level 2 – VTCT
Indian Head Massage – Level 3 – VTCT
Remedial Massage – Level 3 – VTCT
Quantum Touch – practitioner level- teacher – Di Fox
Natural Lifting Facial Massage – practitioner level – Gateway
EFT – Level 2 practitioner – learned with Karl Dawson
Matrix Reimprinting – practitioner – learned with Karl Dawson
Meditation teacher – Gateway
Relax kids – training
Mindfulness – MBSR (Mindfulness Based Stress Reduction) course – Centre for Mindfulness Research and Practice – Bangor University
.b trained teacher – an MBSR (Mindfulness Based Stress Reduction)course designed for teenagers – Mindfulness in Schools project
Mindfulness teacher training – TTR1 – Centre for Mindfulness Research and Practice – Bangor University
Penn Resiliency Programme training – How To Thrive
.b Foundations course – an 8 week mindfulness course designed for teachers – Mindfulness in Schools project
Creative community group facilitator training – LIFEbeat
Paws b trained teacher – a Mindfulness in Schools project curriculum designed for 7-11 year olds
MBCL – Mindfulness Based Compassionate Living course – Erik van Der Brink
---